CARE STUDIOS FLORIDA KEYS AND ISLAMORADA WEDDING PHOTOGRAPHERS
Our professional photography services are based in south Florida and The Florida Keys, Key West, and Costa Rica. If you are looking for an Islamorada Wedding Photographer, we have experience in several photography fields and specialize in capturing the beauty of life including weddings, engagements, families, portraits, with anything in between.
Every day in our lives is different, if not traveling or capturing for pleasure or assignment, we will be out enjoining the pristine waters in the keys or hiking the mountains in Costa Rica.

BOB CARE
I was blessed by being raised in The Florida Keys, started my free-lance business in the 80′s working as a photojournalist for several newspapers, covering news events for The Florida Keys, Florida Keys News Bureau and many television networks both local and national, I began with underwater photography, with one image from the first roll published, I was hooked then moving forward having many more published images in magazine covers, and inserts in the process I found in and on the ocean was my second home.
During the next decade I worked as a photojournalist for a diversity of clients, including but not limited to National Geographic, Animal Planet, TLC, TTC, TWC, ABC, CBS, NBC, CNN, Discovery Channel, Skin Diver Magazine, Animal Nations Journal, Sport Diver UK, USA Today, WWF, Scuba News, Wild Bird.
There's nothing better than to document the special day of two people in love, now with my wife Mariela of 15 years working together, we feel the emotion, the happiness, the love, as we capture the moment knowing both of them will cherish the photographs for the rest of their lives.
Our Location in Islamorada, Florida allows us to offer services in all areas of south Florida, the Florida Keys and Key West. We have also captured weddings in many Caribbean Islands, including the Bahamas, Jamaica, and the Cayman's islands, we also capture weddings regularly in Costa Rica, and will travel to your European destination as well.

MARIELA CARE
Hello, thank you for visiting us, I'm Mariela, born and raised in Costa Rica, and I've been living in the United States for the last 15 years with my husband Bob.   
I love to help couples achieve their vision and make it a reality, to me being a wedding photographer is an honor and a great responsibility, it's a once in a lifetime event in people's lives, for this reason I like to meet with our couples before the big day , to make sure we capture every detail of their wedding, every couple is unique and we are here to customize the experience for every client.
If you would like to read a little about me, I'm a nature lover, enjoy to express myself through images.
Favorite authors: Erich Fromm, Marc Bekoff , Desmond Morris and Gabriel Garcia Marquez.
My interest in photography started on field trips through the rain forest of South and Central America including the Caribbean, documenting my journey while a biology student and working as a president of a nonprofit organization for National Parks in Costa Rica and a field researcher. I graduated in Tropical Biology and Master Science in Environmental Education. I never ended studding, and love technology because it allows me to keep learning from anywhere, anytime.
Since arriving in the US I have been published in several magazines, newspapers, and websites for news related jobs for The Florida Keys & Key West, environmental related magazines and numerous wedding publications.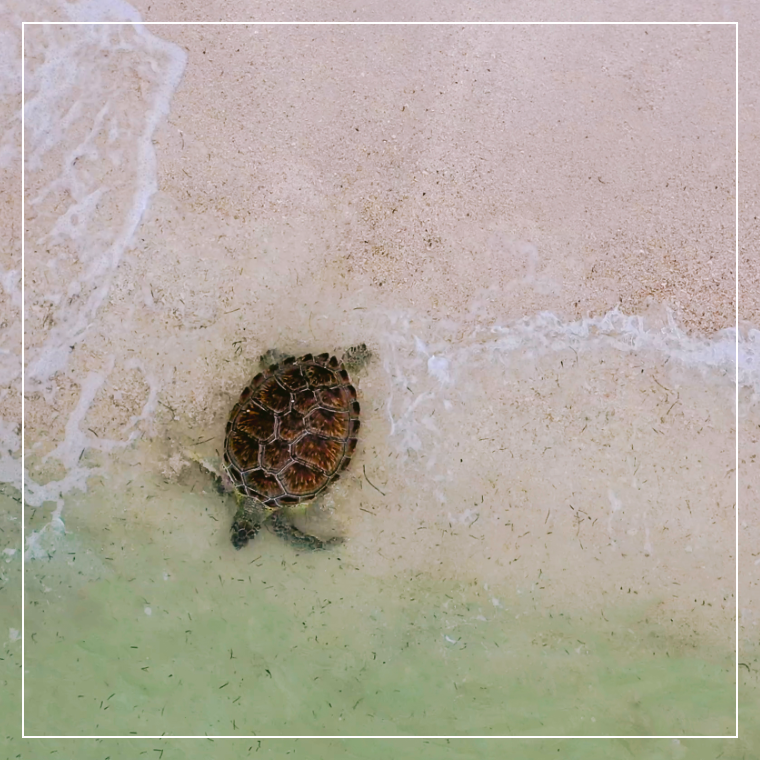 "In the end we will conserve only what we love; we will love only what we understand; and we will understand only what we are taught."
– Baba Dioum, 1968
THINK GLOBALLY, ACT LOCALLY
We believe we all have the duty of leaving this planet in a better condition than we received it, everything we use in our lives is coming from a natural source, absolutely everything, from the clean vital water reaching every corner of our homes, to the meals we use as fuel to survive.  The impact we leave behind depends on our daily choices, small acts at home and community will have a larger impact overall.   
There is a principle in conservation, which states we will have a broader effect if we start working at home, then our community.   Since arriving in the U.S. I decided to serve my new local community with the skills acquired as a sea turtle researcher in Costa Rica, for the last 12 years I've been an active volunteer for local and federal organizations working for the conservation of Sea Turtles,   however after COVID, it's clear that non-profits need more than time from their volunteers, when the economy is slow in any part of the word, non-profits suffer a direct impact, they need income to maintain their daily operations and staff, for this reason, we made available a small collection of prints for sale, 40% of all sales will be donated to a local non-profit organizations working for wildlife conservation.   
If you would like to collaborate, please visit our small shop on the Internet word.
For every sale of Sea Turtles Prints, 40% of sales will be donated to local organizations working for the conservation of marine life.
For every sale of Sea Turtles Prints, 50% of Net Proceeds will be donated to local organizations working for the conservation of marine life.